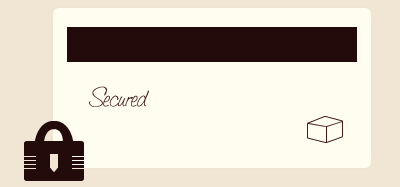 Credit Card Security
The jewellery box company are committed to online safety with credit card transactions. How can a company best deal with the threats of credit card insecurity?
The best way is to leave it to the experts. We leave it to our recognised payment provider – SagePay – to deal with credit card secuity and the necessary updates to fight online criminals.
Sagepay have the highest encryption algorithms in the industry. Your credit card data is transmitted in an encrypted manner and decoded within a secure environment. They know what they're doing, and we believe that payments are best left to them. You can be confident that when a transaction is made through this site that it is safe.
You'll be transferred to SagePay for the actual payment when you've chosen the product you like. You'll appreciate the safety of SagePay.